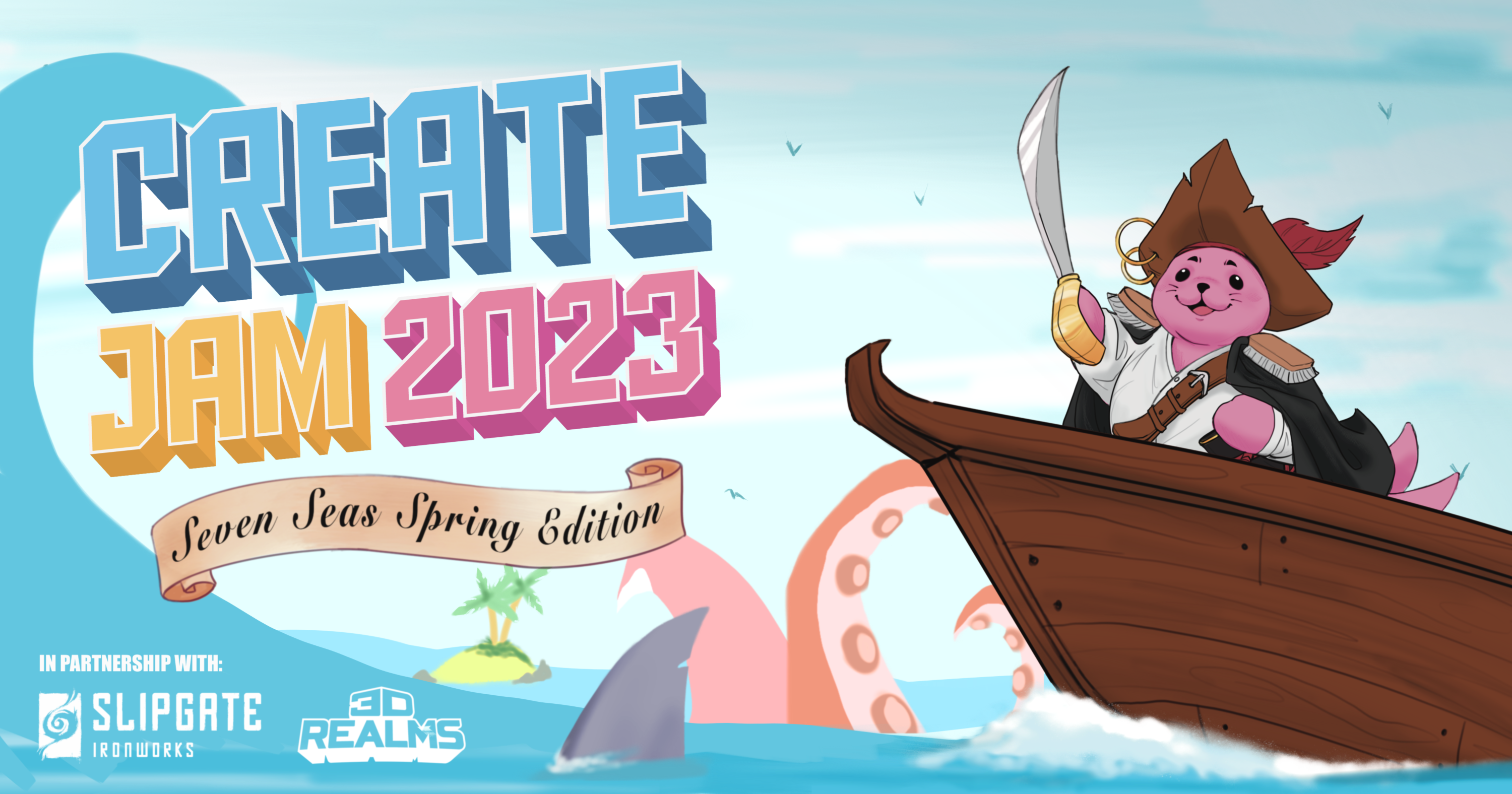 The first CReate jam of 2023 is Here!
Create Jam is back! Come brave the seas with us from April 14th to April 16th.
Be sure to follow us for updates on Facebook, Twitter and Instagram for news and updates!
You can also follow Create Jam on itch.io!
We are looking forward to seeing you all again!
- The Create Jam Committee
Awards

Community award
The creators of the game which received the most votes will claim the prestigious community award, and will get their team name forever engraved in on the Create Jam trophy!
INDUSTRY AWARD
The game most liked by our industry judge will be awarded the industry award and Create Jam goodies!
BOARDGAME AWARD
The team who impresses our boardgame judge will recive the board game award along with Create Jam prizes!